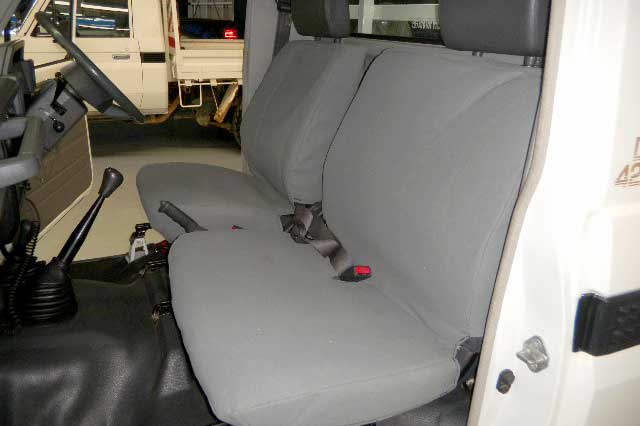 Black Duck Seat Covers vs Tuffnuts Seat Covers
When you're in the market for heavy duty canvas seat covers for your truck, commercial vehicle, 4WD or Industrial vehicle you want to know the main point of difference between Tuffnuts and their major competitor Black Duck.

Black Duck Canvas Seat Covers
Tuffnuts Canvas Seat Covers
Australian Made Canvas
✓
✓
Australian Manufactured
✓
✓
Warranty
✓
2 years – extendable to 5
Foam Backed for maximum comfort and protection
X
✓
Optional Embroidery
✓
Australian Owned
✓
✓
Black Duck Seat Covers Versus Tuffnuts Seat Covers
Tuffnuts, like Black Duck manufacture heavy duty and tailor made canvas seat covers. What sets Tuffnuts seat covers apart from Black Duck Seat covers is the foam backing that goes into the manufacture of Tuffnuts seat covers.
This foam backing makes all the difference when it comes to how well the canvas seat covers fit and how well they perform. Ultimately the foam add that extra layer which better protects the original upholstery of the seat and provides a much better protection when it comes the wear and tear that these seat covers are designed to withstand.