Allied Seating Group
Seat Covers - Accessories
Allied Seating Group
Heavy duty seat cover

accessories
We offer a range of accessories for our heavy duty seat cover accessories including Quikaid™ first aid kits, adjustable air lumbar support and Quikslip™ seat covers.
The QuikAid™ cover makes sure your team is prepared for any emergency by incorporating a first aid kit in a pocket at the back of the seat where it remains protected from damage and won't be misplaced.
A QuikAid™ cover has all the tough features of our standard seat covers combined with the practicality of a first aid kit stored in a closable pouch on the back of the seat.
All QuikAid™ covers come with a decal for the cab window so all workers know where first aid supplies are kept.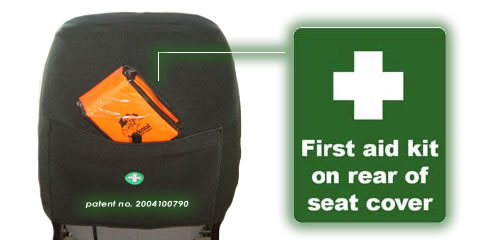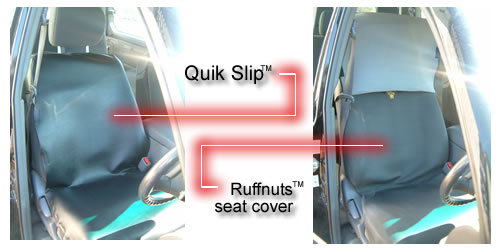 When you go to the trouble of protecting your vehicle's seat covers, you don't want to expose them to extremely dirty environments. For work environments where drivers or mechanics are often covered in dirt and grime from oil, grease and fuels, the QuikSlip™ cover is the answer.
QuikSlip™ is a temporary cover that quickly and easily slips over the headrest and lays flat over your seat to keep the seat cover clean.
QuikSlip™ covers are ideal for workshops, mine sites, mobile plant mechanics and fitters working in isolated areas.
ADJUSTABLE
AIR LUMBAR SUPPORT
To overcome injury concerns and Work, Health and Safety issues, both Ruffnuts and Tuffnuts seat covers have the optional extra of a fully adjustable lumbar support system.
An air-filled system, the Lumbar Support helps ease back problems and makes long trips more comfortable for any driver.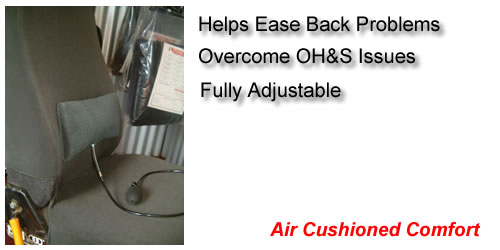 Allied Seating Group
Heavy duty
seat covers
We are an Australian owned and operated company, manufacturing and distributing quality seat covers in either canvas or heavy duty fabric for more than a decade. Our customer base spans the Australian continent and reaches across the globe.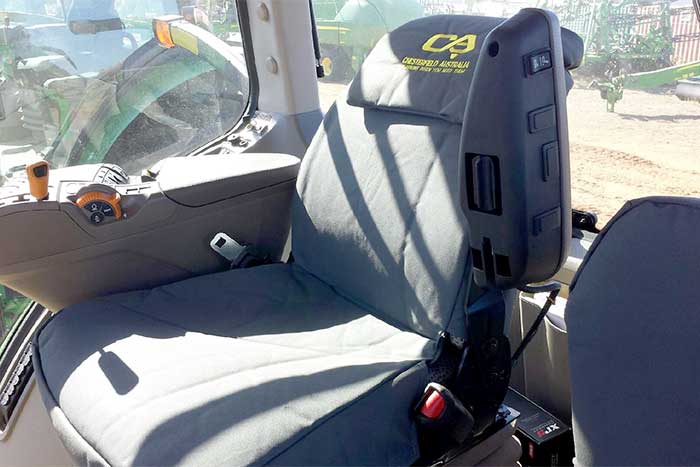 Tuffnuts are 100% Australian made, heavy duty, foam-backed 12oz canvas seat covers that are fully waterproof and come with a two-year warranty extendable to five.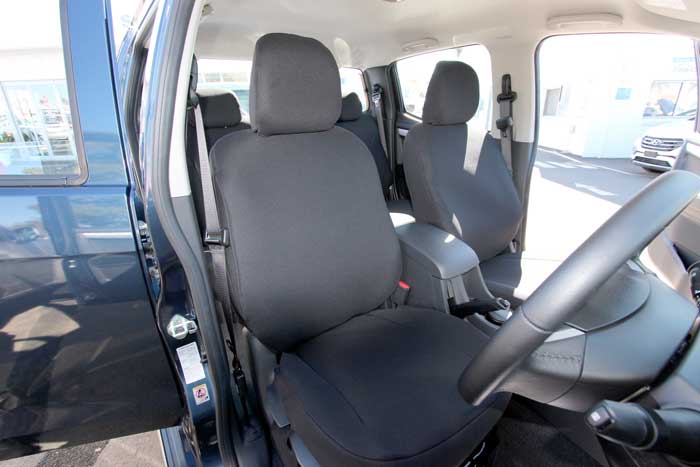 Ruffnuts seat covers are NOT a canvas product, they are manufactured from specifically designed foam backed Duratex™ to withstand heavy duty wear, tear and soiling.