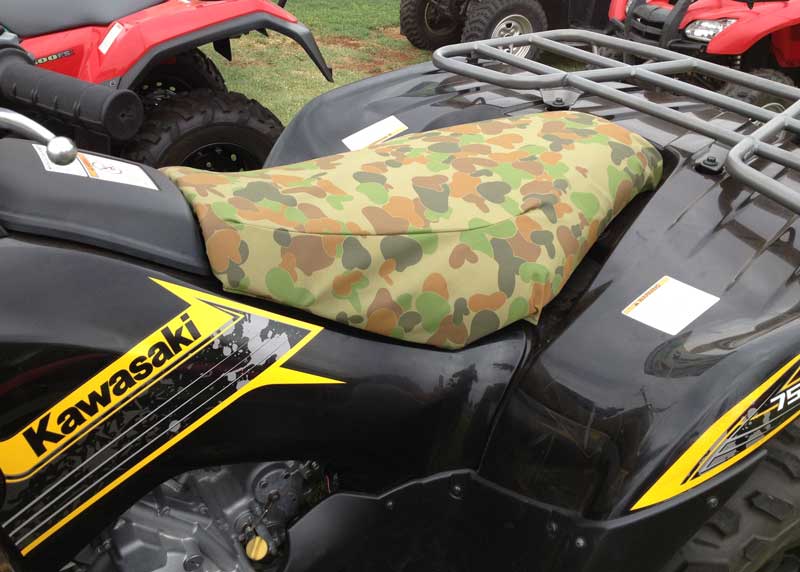 Quad bikes have taken on a whole new look, thanks to an exciting heavy duty canvas fabric now available from the Allied Seating Group.
This new camouflage seat cover range looks great as a quad bike cover and comes with the standard Allied Seating two year warranty. It's ideal for work purposes and is proving popular with farmers and shooting enthusiasts.
If you love the fabric, talk to us about other custom seating applications.
If this fabric doesn't meet your needs, we have a range of there options to suit quad bikes, as well as options for other agricultural purposes.